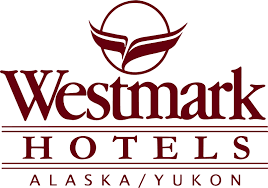 Durable, Easy Installation and Care, Varied Sizes and Formats, Slip-resistant
With our custom printed vinyl commercial flooring product you can now provide a new experience to the visitors of your space. Even better create an environment that draws guests in to your space. ​Whether permanent or temporary your option to customize your vinyl flooring is endless.
Roll stock sizes up to 10' wide providing a faster installation and fewer seams than currently available in most commercial vinyl flooring today. ​Go ahead let your imagination run and make the visit a memorable one for your guests!
Created to provide sharp graphics at any size, Graphic Image Flooring's custom printed vinyl commercial flooring  has the advantage of fitting into any flooring environment. Graphic Image Flooring's many sizes, textures, colors and formats make it an easy choice for spaces large and small and its simple sizing, installation and maintenance are desirable for retail, office and other business settings.
Printed directly to the product, and our clear products mirror the image for second-surface viewing. Graphic Image Flooring customized, commercial vinyl flooring is the most durable available to handle heavy traffic areas. Most competitors produce images printed on top of a floor material with thin wear layers and excessive filler that makes their floors flimsy and short-lived.
Graphic Image Flooring printed vinyl commercial flooring is composed of 100% polyvinyl throughout the entire product. Because of this, Graphic Image Flooring commercial floors are strong enough to drive a car on and stay beautiful for years. Graphic Image Flooring commercial flooring improves traction to limit slips and falls and it won't deteriorate, crack, peel or curl so your image and brand make a lasting impression.
Complete an office space with a stunning stone-like floor design or integrate a path-to-purchase strategy into a store. Incorporate a game into the floor of any space, or let your logo take center stage. Just one more way our floor and yours can be Steps Beyond the Ordinary.
Printed Vinyl Commercial Flooring Installs
Clinton Plaza: Residential Apartments
Chicas Tacos: Small Restaurant
The Bond at Brickell: Condo Children's Center
Long Beach Terminal: Cruise Terminal
Booking.com: Commercial Office
Canyon Country Discovery Center: Wayside Rest
Commercial Vinyl Flooring - Customized
Premium Quality at a Reasonable Price
Wider and longer rolls makes a custom floor an affordable option. When cared for properly your floor can last for years.
Thickest Wear Layers
In vinyl flooring, wear layer is the key. Approximately 1.9 mm thick, your floor is protected by the thickest wear layer on the market. 
Experiential
Now you can make it an integral part of the space and not just something you walk on. We like to say it is "Steps beyond the ordinary."
5 Reasons Why Graphic Image Flooring is Different
Endless Creativity
Durability
Fast Delivery
Wide Array of Uses (POP, Counter Top, Wayfinding, Events)
Flexible (free floating, permanent or repositionable)
Our Customer Feedback is The Answer To Your Question.
Graphic Image Flooring reviews are honest and straight from the source.
Clinton Plaza Apartments
"The Mulholland Group was thrilled to be entering the Syracuse market with the redevelopment of the Clinton Plaza building under HUD's Rent Adjustment Demonstration program. The feeling was that affordable housing could be a nice place to live. We approached Tim Wirtz with Graphic Image Flooring about reproducing a MoMA artists paintings for the elevator lobbies.
The artist required complete approval of the colors and reproduction to ensure there were no variations. They were perfect in the first pass and the results were spectacular for 22 of the 24 floors in the building."
Marius M., Co-Founder BiographyPARTNER
FASTSIGNS
I had the good fortune to work with Graphic Image Flooring to update my office floor from a grade school cafeteria looking tile to a truly Texan floor. I wasn't sure what I wanted but gave a few suggestions only to have a fabulous floor that was so creative beyond my wildest imagination. Graphic Image Flooring offers a turnkey solution for any trade show floors, floor mats, anti-fatigue mats, office chair mats and more.
Graphic Image Flooring is a custom designed polyvinyl sheet flooring material easily customizable to fit any interior environment. While common sheet vinyl is not new, their flooring takes advantage of today's advanced technology. Whether used as a permanent or "changeable" application, this flooring is perfect for an unlimited number of projects, providing you with the ultimate control of your floor design. Learn why this revolutionary product is transforming flooring from ideas to reality!
Amy S., Supply Chain Manager
JWSC, LLC
Yep, we're super happy with it. It looks a bit cold in the photo, but the quality of the flooring feels very warm in person, and the colors are perfect. Everyone does a double-take when they first see it, too!
Jennifer S., Owner JWSC LLC